Beware of scammers calling and asking for card and Internet Banking details or Smart-ID codes. Keep in mind - confirm with the Smart-ID or PIN calculator only the operations that you've initiated yourself (such as logging in to Internet Banking, making payments, registering the mobile app on a new device etc.).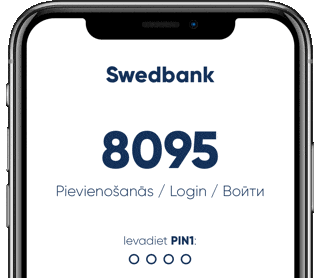 Currently, visits to branches are possible by prior appointment only. Book an appointment
Log in with
Try a faster login option! Logging into the internet bank with your ID-card is about to become even faster and more convenient. Be among the first to try out this option. Instructions about eID usage can be found here.
Login
Swedbank Latvia